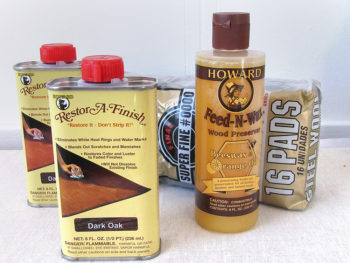 Magic Fix Restor-a-Finish Kit
My secret 'magic fix' to restore wood.  Use it on baseboards, cabinetry, side tables, dining tables and ANYTHING made of wood.  It's magic!
The kit includes your choice of 'restor-a-finish', one bag of steel-wool applicators and a finishing bees wax & orange oil polish to feed the wood and make it shine.