I received a call earlier this month from someone who was extremely upset with her interior designer and inquired about the designer's progress.  "Is this normal?" she asked.  No, I assured her, it was not normal.  After listening to her concerns and frustrations, I realized the source of her problem: extremely poor communication.  The designer did not explain the design process and the client did not detail her expectations.
At RHILLC, we believe communication is VITAL to a successful working relationship.   To prevent miscommunication and misunderstandings, we have created documents that clearly describe the services we provide and how we work.  Also,  we ask our clients to share their expectations.  All this is done before we meet!
A client once joked that my paperwork was partially responsible for deforestation (Note: our office has sound recycling practices).  Experience, however, has proven that our process provides clarity and peace of mind, which is PRICELESS.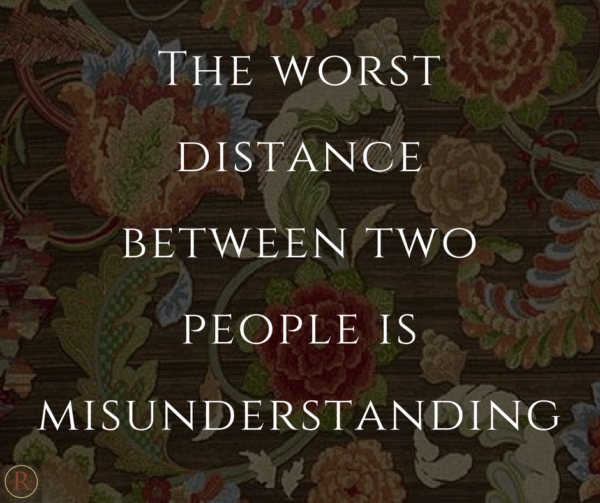 As a designer, and steward of my clients' resources, I never take my responsibility lightly.  My clients expect honesty and transparency, and in return I ask that they trust my judgment and design process.
Communication in a renovation or design project is not just important, but CRITICAL to a successful project that comes in on-time and on-budget.
Have a well-designed day,

Cartoon licensed usage via Scott Metgzer