At RHI, we practice the art of things chosen well, rather than often.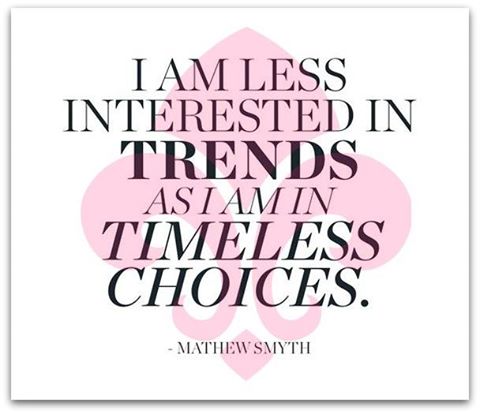 I posted this on Facebook recently and a childhood friend (aaaaand former Chanel model…no, I'm NOT kidding) shared it saying: "Absolutely! Anything of good quality never goes out of style."
Will you join our revolution?  We're returning to good quality and timeless, classic design.
Have a well-designed day,