There seems to be a great deal of confusion about what 'Living in Place' means.  Quite simply, it's an affirmative approach to designing homes to be accessible, beautiful, comfortable…and safe, of course!
A dear friend and fellow designer recently volunteered for an ALS Accessibility home tour.  This fundraiser was unique because it was not a tour of a show house but rather a tour of REAL homes where families live, work and play.  The home where my friend volunteered was designed by her friend (and fellow Certified Living In Place Professional) Vicki Flores, whose 42-year old son has ALS.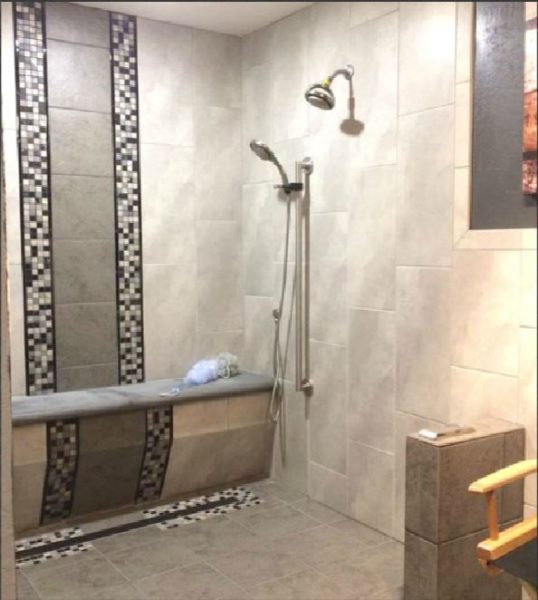 The Flores' family renovated their home to accommodate their son's limited mobility.  They designed it to provide him with dignity and independence,  and to allow him to fully participate in all aspects of life – from cooking meals to entertaining family and friends.  Although Vicki is a professional designer, one unique qualification was evident in her beautiful and seamless design: the love of a mother.
When I work with clients who are building their 'forever homes' I make sure not only to address their current needs, but to consider their future needs as well.  I can only imagine the heartbreak the Flores family has endured but one thing has made their life immensely easier: a home designed for accessibility, comfort and safety.
If you are embarking on a renovation and want the confidence of working with  Vermont's only Certified Living In Place Professional, call our office to find out how we can serve you.
Have a well-designed day,