Clients often hire my firm AFTER they have completed a renovation.  The issue?  Decisions were made based on 'hypothetical' concepts.
In order to illustrate the function of the room, provide human scale and to determine where lighting and electrical should go, builders and architects often create hypothetical furniture plans as part of their blueprints. These plans are vital to the design process but the plans are….well….hypothetical.
Electrical Plan
In a previous post, I shared the story about space planning for a basement renovation. The pocket lights, ceiling fan and cable were all installed on a broad-brush concept…not a finalized space plan. When it came time to furnish the space we realized that the furniture layout that would best suit my clients needs, didn't correspond with the lighting or electrical.
When a designer creates a space plan, it isn't hypothetical…it is actual. So, if a design firm is hired early on in the process, we can prevent those ugly floor outlets from showing.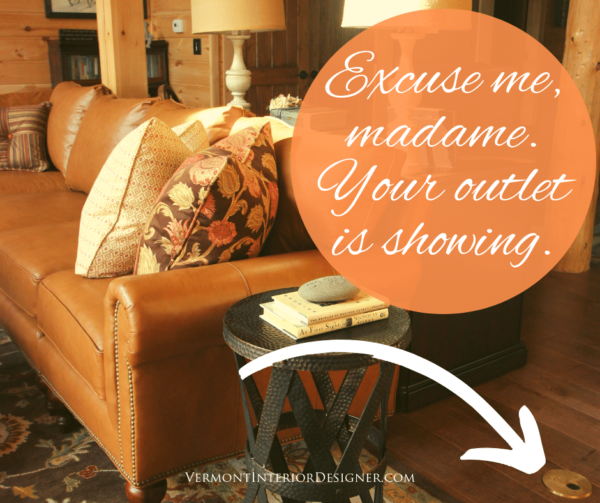 Lighting Plan
Just like electrical, hypothetical plans don't work well for lighting. When a designer works on a space, we know where we will recommend artwork and which pieces of art will be best accented with sconces or picture lights.
We know where the optimal placement for pocket lights will be, based on the architecture and furniture plan.
We also know which style (and finish) of lights we will use to complement the overall design. We know when (and where) to use statement lighting and when to keep things subtle.
Paint
Paint is always the last element selected in a design. This way a no-fail color can be selected and we KNOW it will work with the furniture because we have selected those elements.
If you select a paint color before you have selected anything else, you will very likely be repainting in the future. Forty percent to paint sold in the United States is to fix previous paint color mistakes.
Finishes
When we work on kitchens and bathrooms, we know EXACTLY what hard elements (flooring, tile, counter tops, stone) will work with the overall scheme. This way, all the elements flow and the home has a cohesiveness that is visible.
Plumbing
Different plumbing companies require different valves. So, you actually need to know what your FINISHED fixtures will be before the rough-in plumbing gets installed.
I like using floating vanities and sometimes design custom cabinetry that intentionally has the plumbing exposed. Knowing this in advance, allows our team to add blocking to the necessary walls. It also lets the team know not to use PVC if the plumbing will be exposed.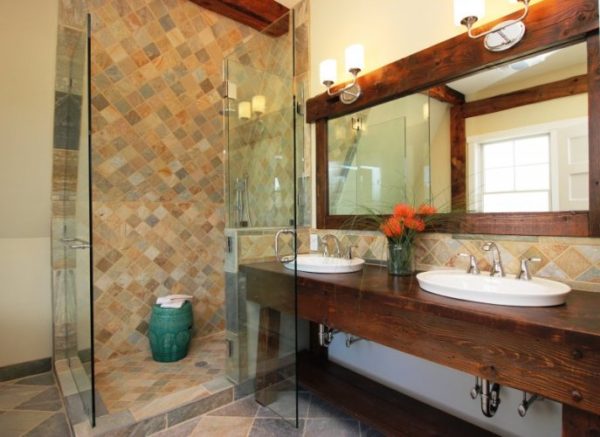 Our designs aren't hypothetical – they are real, implementable and BEAUTIFUL! If you are planning a renovation, schedule a call to see how we can help you save time and money by creating a Master Plan Design Strategy.
Have a well-designed day,