Company is coming. Is your dining room ready? Football, family game night and fall entertaining are here! Get your dining room in shape for informal buffets and the grandmother of all holidays – Thanksgiving.
Host Chairs
My goal is to create dining rooms that look curated, not "designed." Using a mix of finishes, fabrics and chair styles allows us to accomplish that. One of my tricks is to use upholstered host chairs that are different in style or color from the the side chairs. This not only provides interest and drama in the dining room but it allows clients to tuck the chairs in the living room when they are entertaining a large crowd.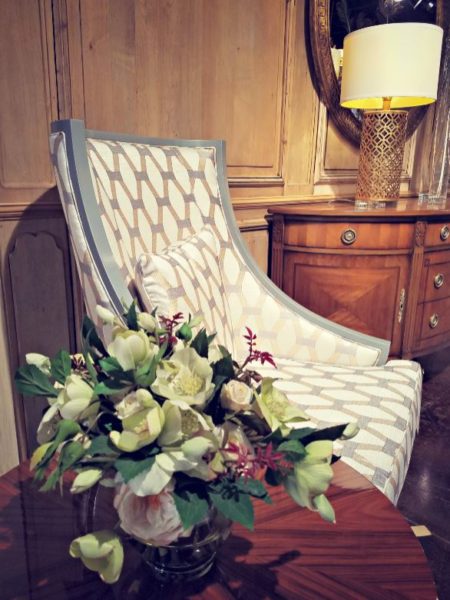 Paint Color
Did you know that 40% of the paint sold is to correct previous paint color mistakes? Before you begin to refresh your dining room make sure that you have the RIGHT paint color. I won't go into the myriad of factors that determine the right color because I discuss it often. In fact, here's a Channel 3 WCAX segment from over 5 years go where I discuss the importance color.
Styling
Styling is the difference between a beautiful room and one that looks like it was robbed. When I work with full-service clients, I provide the styling because that is a vital part of creating a polished and comprehensive space. In dining rooms that means layered place settings, art and drapery.
Anchor a sideboard with lamps
One of my favorite ways to create balance, symmetry and 'ground' a sideboard is by using a pair of lamps.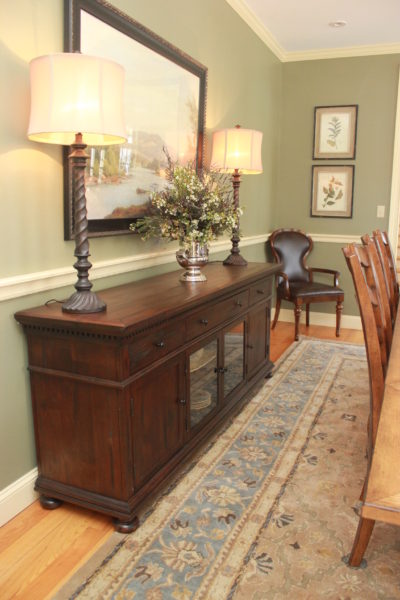 Raise the bar
I love bar carts! Creating a bar doesn't mean you NEED a bar cart. Consider creating a bar area in your dining room, den or living room. Not only does it keep people mingling but it looks good, too.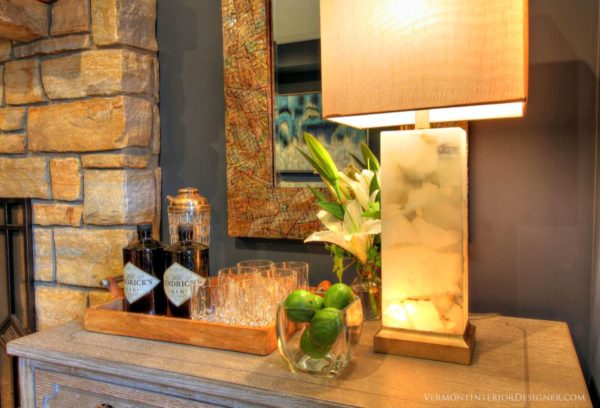 Have a well-designed day,

Photo of Southern Living Idea House via Ruxana's Home Interiors LLC.