It's late January and everyone is talking about the resolutions they set for living a healthier life.  Some are succeeding and some aren't.  Have you considered using interior design to help you keep your resolutions?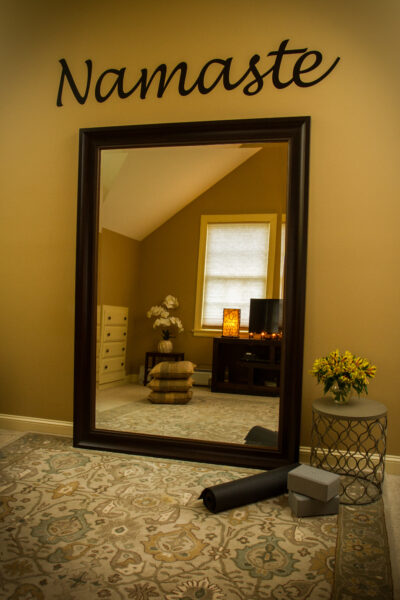 Need to exercise more?
We can convert a spare bedroom into a yoga/meditation retreat.
Creating a dedicated space for exercise and relaxation is exactly what one client asked us to help her create. With a well-designed retreat, you'll have a welcoming space that can help you stay motivated and focused on your health goals.
Want more connection with friends and family?
We design living rooms and dining rooms that allow for effortless and easy entertaining. 
Designing spaces with the goal of facilitating connection and effortless entertaining can be enriching and it will help keep your resolution of spending more quality time with friends and family.
Tired of being tired?
We design restful and relaxing master bedroom sanctuaries. 
Our approach to designing restful and relaxing master bedroom sanctuaries focuses on creating a tranquil atmosphere through soothing color schemes, soft lighting, and luxurious bedding to promote a sense of calm and serenity.
Is healthy eating a priority?
We design kitchens that make meal prep and cooking a breeze.
Our kitchens prioritize functionality and efficiency, incorporating features such as ample counter space, well-organized storage solutions, and strategically placed appliances to help you stay organized and keep your counters clutter-free.
Want more fun?
What about a she-shed, a small painting studio or a backyard designed for recreation?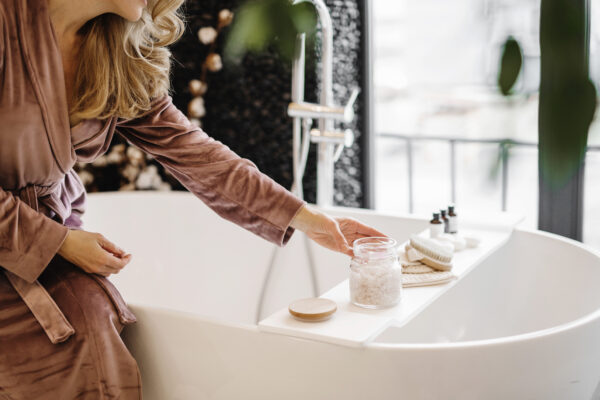 Designing spaces for fun and recreation through intentional interior design offers countless possibilities to enhance your enjoyment of your hobbies and leisure activities.
Want more relaxation?
Creating a spa retreat in your own home can be a wonderful way to relax and rejuvenate without having to leave the comfort of your own space.
Through the power of interior design, we help our clients' relax better, cook better, entertain better. We help our clients' live better lives!
Have a well-designed day,