Want to know a bit more about what I discovered in Las Vegas at the Kitchen Bath Industry Show (KBIS)? Well, color was everywhere: cabinets, sinks, faucets, appliances and more!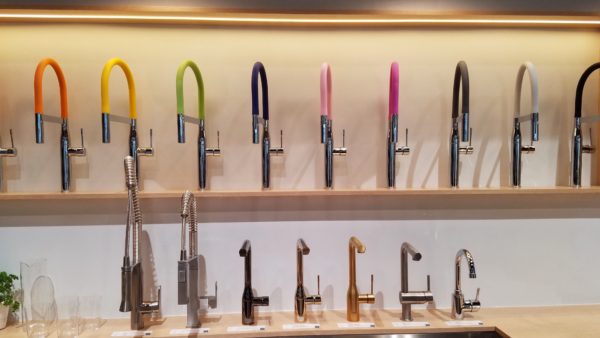 BOLD COLORS
Bold colors in a range are nothing new but the variety of options – in the number of color options and the quantity of manufacturers offering color – is quite new. Smeg displayed an entire suite of appliances (hood, stove and refrigerator) all in this dynamic yellow.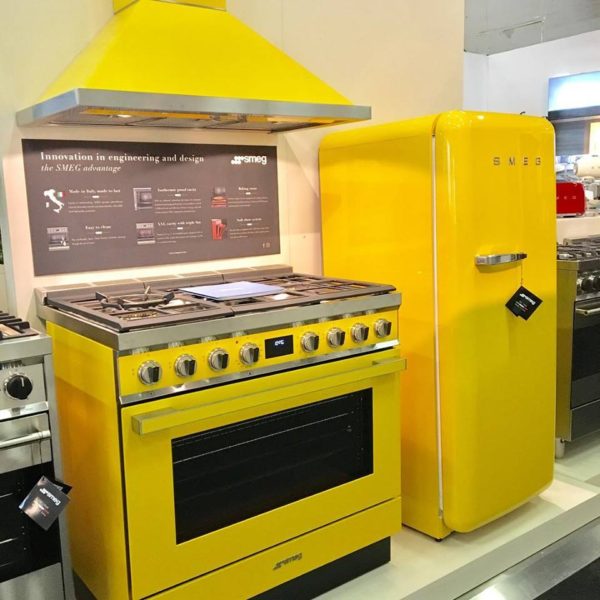 WHITE IS RETURNING
Of course there were a fair number of "standard" appliance colors. Stainless, black and, surprisingly, white appliances are making a comeback. This range is from GE Cafe and has a high-end look, but is GE's mid-range line. You can mix and match knobs and handles to completely customize the look.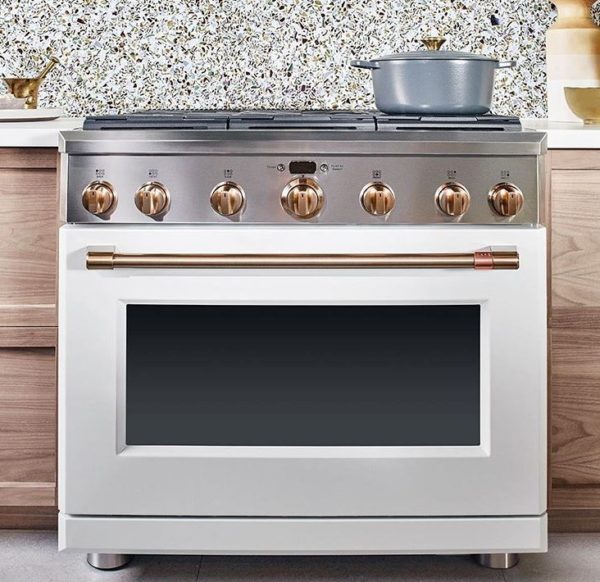 THE WOW FACTOR
This colorful vignette was probably the most photographed. Smeg collaborated with fashion designers Dolce & Gabbana to create a suite of appliances. This refrigerator is hand-painted and costs $50,000! Sicily was the inspiration. Smaller appliances in this line (not hand-painted), like toasters and blenders, can be found via retailer Williams-Sonoma. Imagine making your morning smoothies in a blender this fun and colorful.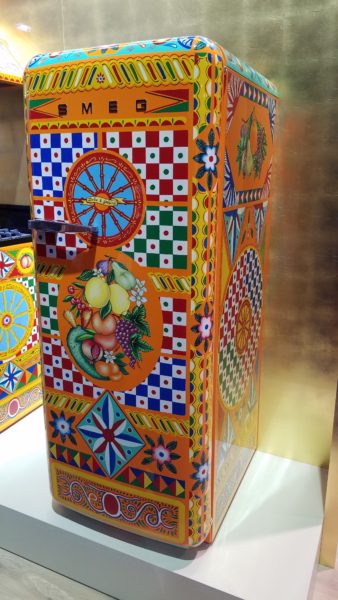 If you're planning a kitchen renovation schedule a discovery call to see how we can add some color to YOUR kitchen!
Have a well-designed day,