Earlier this month I attended what those of us in the industry call "market." It's the largest furniture trade show in the United States and it's open for 10 days a year.
If you have worked with me, you know that I fully embrace our motto of "MODERN LIVING.  TIMELESS DESIGN."   We believe in the art of designing well, rather than decorating often.  But as a designer, it's impossible for me not to notice the commonalities in the showrooms.  Spotting a trend isn't hard at High Point, because while it may be subtle to many people, to those of us who are steeped in design, they are easy to spot.
MUTED COLORS
One trend we immediately spotted was the liberal use of muted colors.  Oatmeal, beige , lambs ear grey and others. Many people predicted that color would be returning to the mass market but there is an inverse correlation between bright colors and social unrest.  I remember after 9/11 the color palette moved immediately into grays where we stayed until quite recently. 
BLUSH
Of all the muted, soft colors that were used at market, blush was by far the most common. It's a very feminine color and this shade is not the dusty rose of the 1980's but rather a light, almost-there color that was shown with loads of creams and grays and even some rich charcoals.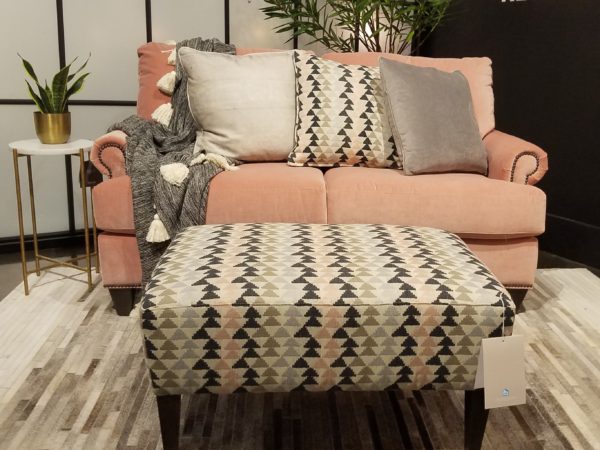 ORGANIC TEXTURES
One of the projects that I was sourcing for was a styling assignment for clients out-of-state.  They recently renovated and decorated their three daughters' bedrooms and one of the rooms I'm styling has a gorgeous faux-bois wallpaper that mimics wood.  There was no shortage of rustic textures on display in the showrooms.  Shearling, nubby textiles, vintage rugs and hair-on-hide were prevalent.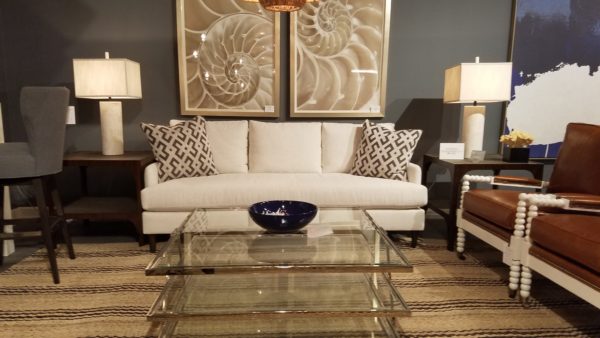 NO MORE SHIPLAP
I'll be honest; I am not a fan of shiplap. It is one of those elements that will rapidly date a space. It works in coastal areas and in historic areas where you WOULD have seen shiplap but my clients are looking to design something timeless and this trend is waning.
MIXING PATTERNS
I love seeing this trend return! In fact, those of us in the industry never stopped mixing patterns just because it stopped being popular in the mass market. Pattern mixing is one of the hallmarks of good design.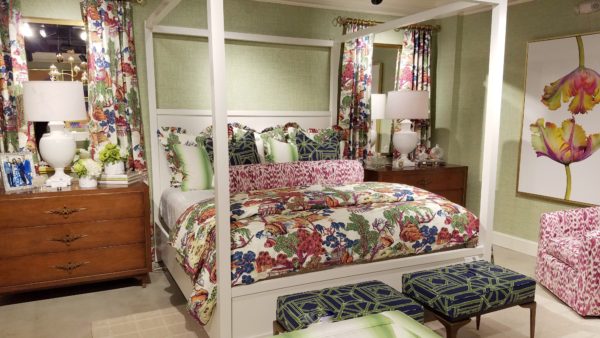 Have a well designed day,