There are two aspects of creating a bedroom retreat.  Did you know that we spend over a third of our lives in our beds?  The bedroom is where we greet the day and where we return for refuge at night.  Our bedrooms should provide respite and these tips will help you create a cozy little haven of serenity.
Mattress
The first step in designing your retreat is to make sure you have an excellent mattress.  In a perfect world, mattresses should be replaced every seven years. Their material degrades over time, causing them to lose their loft and ability to provide proper support. Unfortunately, most people keep their mattresses well beyond the suggested replacement date. If this describes you, consider upgrading your mattress before you begin decorating the room. After all, the function of a well-designed bedroom is to provide a haven of comfort.
Headboard
A headboard is a vital to a beautiful bedroom; it showcases the bed and adds interest to the room.  I often say that beds do the 'heavy lifting' in a bedroom and the foundation to a beautiful bed is a headboard that 'anchors' it to the room.  There are many varieties of headboards on the market but if you like to read in bed, I highly recommend an upholstered headboard.  Beds without headboards look like dorm rooms.

Linens
Since the focus of the bedroom should be the bed, beautiful bedding is a must.  I carry several lines of linens from everyday linens to absolutely decadent luxury linens.  It's been said that the closer something is to your skin, the better quality it should be.
Window Treatments
In order to get a good night's sleep you'll need to manage the sunlight. Consider layering functional black-out shades underneath decorative panels for maximum flexibility. For the ultimate luxury, have your treatments motorized so they can be controlled from your bed with a touch of a button.
Bedside Tables
Matching your bedside tables to your bed frame is a sure way to create a design that is instantly dated.  For bedside tables, I prefer to mix different types and styles of tables or chests beside the bed. For example, in my bedroom, my bedside table is a dainty desk.  Use your imagination. The result will be a more interesting, vibrant space.
Lighting
Most of us use our bedrooms for more than just sleeping. They can double as an office, a place to watch television, or a pace to unwind and read.   Proper lighting is the key to creating a functional space. Be sure to include table or wall lamps on each side of the bed for reading as well as plenty of overhead light for general illumination. Install three way bulbs or dimmer switches for maximum light control.
Maximize the function
Whether you just need a place to sit down and put on your shoes, or you want to spend hours relaxing with a good book, try incorporating a comfortable seating area in your bedroom. A chaise lounge with a pretty side table at the end of the bed or two small upholstered chairs in a cozy corner will give your bedroom the feel of a luxurious master suite.  You can give the illusion of a separate space with well-placed art or a decorative screen behind your seating arrangement.  If you lack room for a separate sitting area, try placing a long bench at the end of the bed.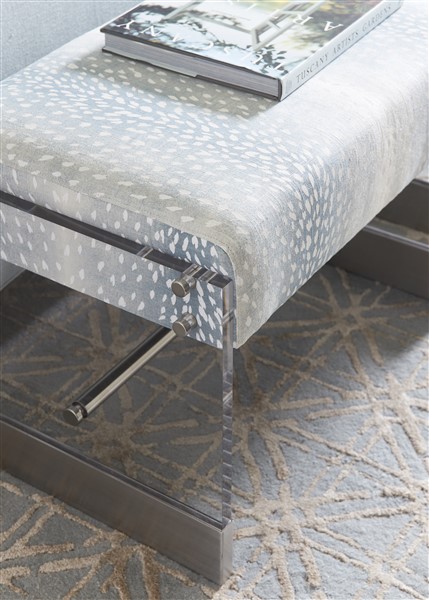 Seasonal Changes
If you live in Vermont or a state with a similar climate, your bedding may not be realistic for all four seasons.  I love using layered linens and that allows you to remove a layer (or two) for warmer temperatures.  Conversely, you can add layers in the winter.  Consider alternatives, such as a large faux fur or a decorative throw.
Enhancing the design and functionality of your bedroom will pay off in an improved quality of life and better sleep environment.   So don't delay.  You're worth it!
Have a well-designed day,