We recently received a call inquiring about organizing services.  What we design INVOLVES organizing but we do not offer traditional organizational services.  Those services include taking a detailed inventory of your space (and the items in it), assist you in the purging process, provide storage containers and they organize, label and categorize everything for you.
Our firm helps clients by custom-designing solutions that maximize their space, suit their lifestyle needs and keep them organized.  We begin the design process by reviewing our clients needs via our detailed Discovery Questionnaire.  We then craft a solution that solves their problems….beautifully!
PANTRY DESIGN
Of course we design kitchens but did you know we design pantries?   Some of the pantries we have designed were for aesthetics while others were for storage and functionality.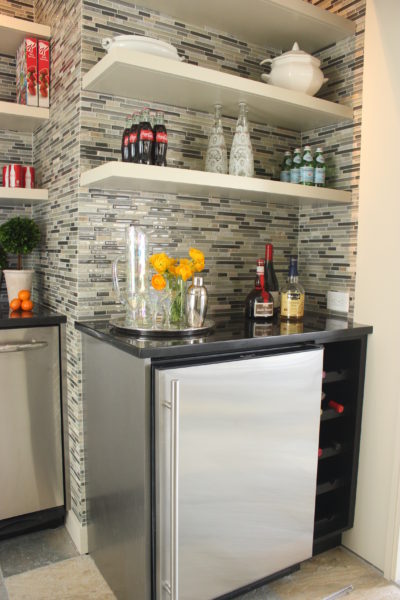 MUDROOM DESIGN
Did you know that we design mud rooms?   We've designed mud rooms for ski houses and mud rooms for lake houses.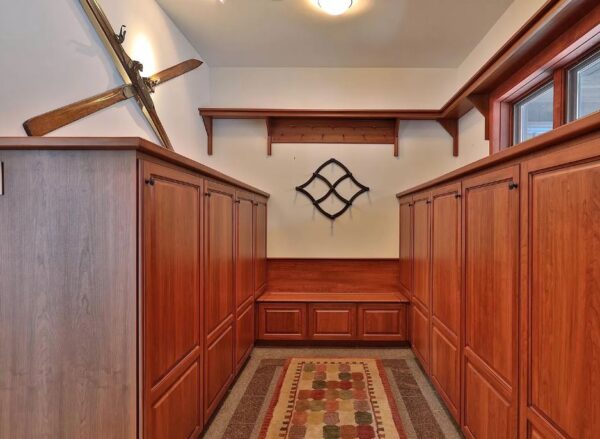 BATHROOM DESIGN
In the bathrooms we have designed, we customized vanities with amenities based on our clients needs.  For example, I often specify a built-in drawer outlet allowing easy storage (and use) of a hair dryer or straightening iron.  I've designed vanities with a custom pull-out step for small children to easily reach the sink.  And as a Certified Living In Place Professional, I think of client safety and often include under-vanity lighting to prevent falls and stubbed toes in the middle of the night.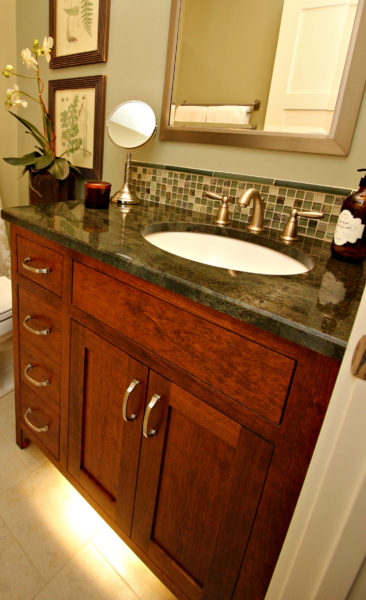 BAR DESIGN
We've designed a fair number of bars.  A bit like pantries, we have to address the visual appeal, storage and integrate appliances like ice machines, kegerators and wine coolers – sometimes all three!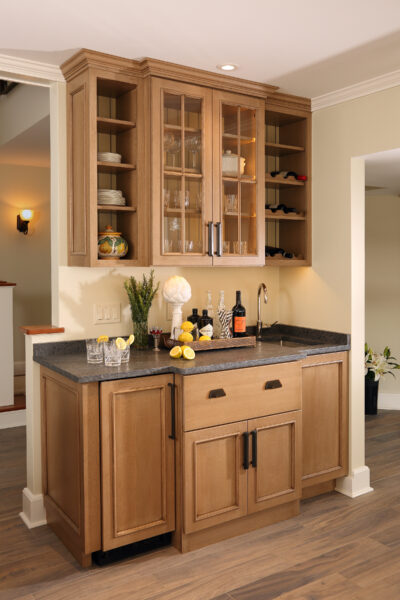 BUILT IN STORAGE DESIGN
We've designed many, many built-ins.  Some of the ways we have helped our clients stay organized and keep clutter at bay is to include charging stations for electronics.  We've included pull-outs hampers, recycling bins and trash cans.  For bedroom built-ins we've used tie racks, shoe racks and belt racks.  We've even included fold-out ironing boards for ease of use.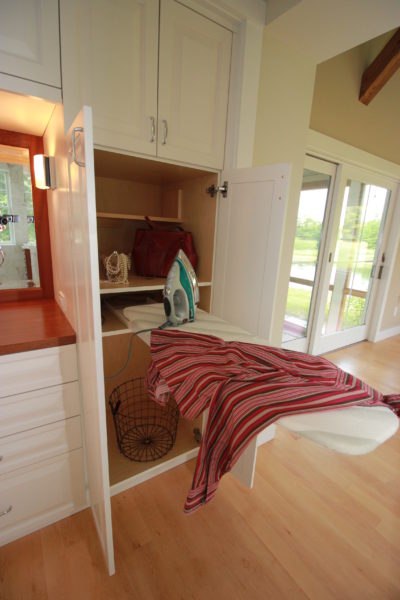 Our firm tailors design solutions for your home and your family.  We help our clients cook better, entertain better, clean less and enjoy life more.  We help our clients live better lives!
For more inspiration, join us on INSTAGRAM.
Have a well-designed day,