People frequently ask me what HGTV show(s) I watch for inspiration.  I don't. WHY not, you ask?  HGTV has only one job: to entertain.  My design colleagues and I are frustrated by the propagation of unrealistic budgets, free labor, bad design, absurdly short timelines and the proliferation of the belief that 'cheap is good.'  So, what inspires me, you ask? Travel.
Last month my husband and I traveled to Croatia and Northern Italy.  I lived in Europe when I was younger and, other than an occasional day in travel-transit, I haven't been back.
I observed something profound when I first visited Europe and nothing has changed: Europeans value quality over quantity.  They invest in staple pieces – a handbag from Louis Vuitton, a timeless Burberry trench coat or a sofa from Fendi Casa (yes, THAT Fendi).  They consciously save their money to buy the best.  Research shows that when we are surrounded by high-quality, we actually FEEL better.  Plus, high-quality products age gracefully; they develop a patina that contributes to their beauty.  Just look at Venice – some say she's a crumbling city but, while she may be past her prime, she is absolutely stunning.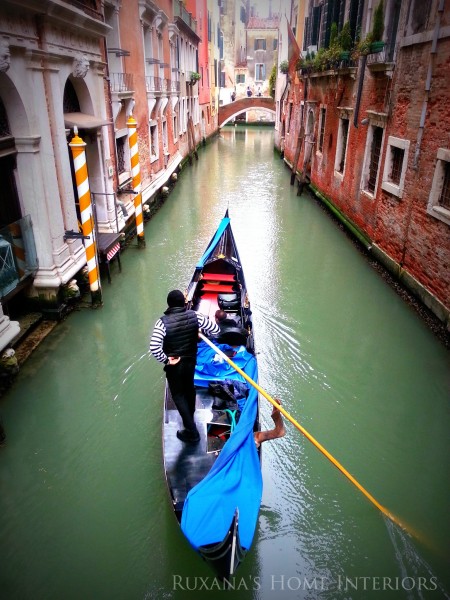 Cooking in Europe employs a similar philosophy.  They prefer to prepare meals with fresh, local ingredients and it's common to shop for groceries daily. I can assure you that we ate veryyyy well while we were travelling.
So, the next time you're channel surfing and you stumble on a home improvement show, I encourage you to remember that GOOD design takes time and good-quality is always, ALWAYS worth the investment!
Have a well-designed day,