Earlier this month, I made a presentation to the Rutland Referral Group.  The subject was how working with an interior designer simplifies a renovation – saving a client time AND money.
Working with a full-service interior designer allows a client to work on everything at once (creating a renovated floor plan, making tile selections, designing cabinetry, choosing counter tops, testing paints and stains, creating furniture layouts, choosing fabrics, lighting, flooring, window treatments, decorative details, etc.).  So, it's a MUCH more streamlined process, which results in a whole-house cohesiveness that cannot be achieved otherwise.  Since our firm is service-based, not sales based, our relationship with a client's budget is very different.  Interiors designers are partners in the design process – our job is to explore ideas and provide a plan that works best for our client's needs, lifestyle and budget.
Here is an actual diagram of a client's experience before and after she hired us (this is a REAL CLIENT and her REAL EXPERIENCE).  Working with a designer simplifies the renovation process, saves time, saves money and (more importantly) saves clients from bouts of self-doubt and stressful decision-making.
BEFORE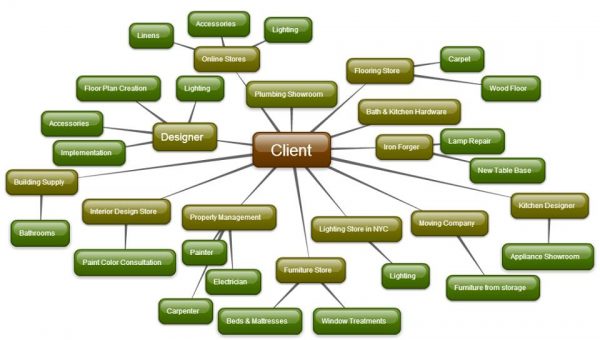 AFTER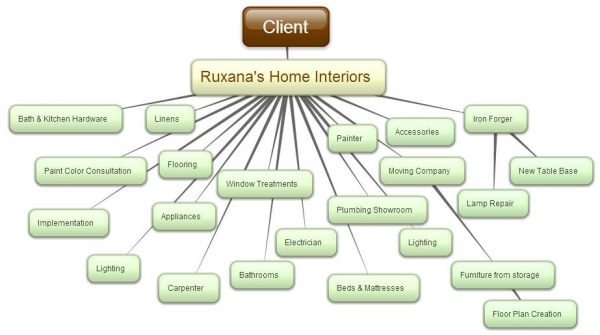 If you have questions about our interior design process, please e-mail us to schedule a complimentary telephone consultation to discuss your project and assess your needs.
Have a well-designed day,