Last year, we updated our branding. Part of the brand refresh was getting new headshots. When it came time to update my headshots, I decided to do something different. I had recently attended an event where the speaker, Amy Porterfield, talked about the importance of doing things differently. Her words stuck with me, and when I needed new headshots, I believed it would be the perfect opportunity to shed my security blanket.
Instead of scheduling a photoshoot with my regular photographer, I decided to do something different. I booked a photographer 2000 miles away in Austin, Texas. This was completely out of my comfort zone, but I'm oh so glad I did it. The experience was so valuable and the results were excellent….but I'll let you judge for yourself.
In my 20+ years of working with photographers, I have never had one who provided me with the guidance and clarity that the one in Texas did. Her process included a "brand assessment" Zoom meeting. I didn't think it was necessary because I'm extremely clear about my brand, but she insisted – and I'm grateful she did. She asked me questions I had never considered before, and her insights were invaluable. She helped me to see my brand in a new light.
When the day arrived, the photographer immediately took me to a room for hair and makeup. When the stylist started to apply makeup, I began to get nervous: I don't use this brand. These aren't my colors. I don't wear this much makeup.
Then came the hair. I was still a little unsettled but she was a professional and I was "doing something different." The stylist must have sensed my apprehension because she gently reminded me to trust her.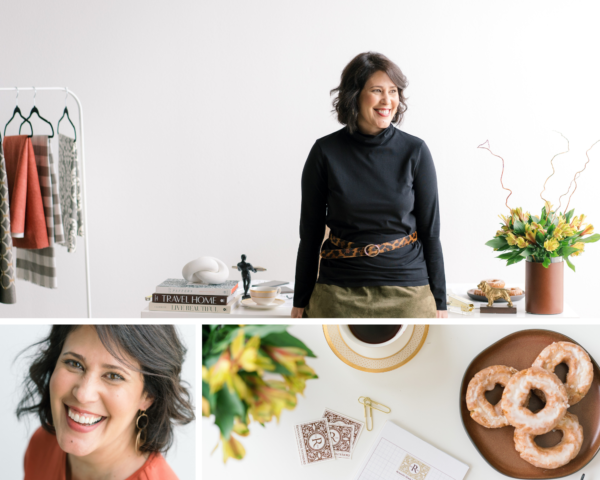 The photographer helped me to feel relaxed and comfortable in front of the camera. As a result, the new branding photos are fresh, polished and perfectly represent who I am.
I put my faith in the photographer's and stylist's experience and expertise. Not only did I meet and get to work with two fabulous female entrepreneurs but the experience helped me better understand the apprehension that my clients must feel when they first work with me.
I have received so many compliments on the photos. People have told me that they can see my personality shining through!  This experience reiterated what I already knew: TRUST. THE. PROFESSIONALS. When you hire seasoned professionals and trust them to do their job, you can achieve amazing results.
Have a well designed day,