A few years ago, while on vacation in Chile, we toured poet Pablo Neruda's former home (now a museum).  What impressed me the most about his home was that it was filled with beautiful art and sculpture.  It was like walking around an art gallery.  I was so inspired that I convinced my husband to purchase a small piece of art from a nearby gallery.  It was a simple painting (with no frame) so it easily fit in our luggage.
If you're traveling and want to bring back something that is not clutter, isn't too expensive annnd won't get crushed in the overhead bin on the flight home, consider these ideas:
Buy a colorful scarf.  You can use it as a scarf, as the cover of a toss pillow or you can get it framed when you return home.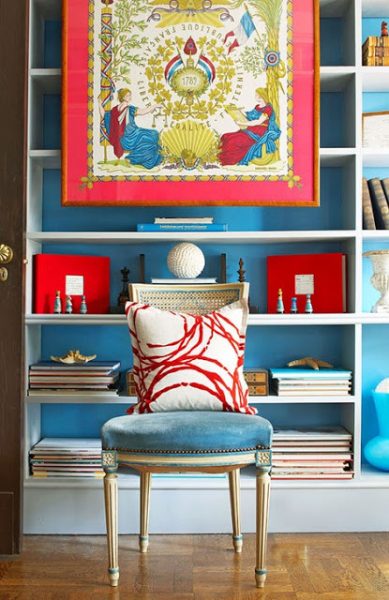 Purchase textiles you love.  A sari from India or a batik from Indonesia.  We can fabricate them into Roman shades or a beautiful bed scarf.
Look for aspiring, young artists.  We've found that in many areas, original art can be purchased relatively inexpensively and it's a wonderful way to infuse a room with memories of your travels.  Plus, because paintings are flat, they don't take up room in your luggage.
Don't underestimate a license plate – they're light weight, inexpensive, they won't get crushed in your suitcase.  Plus, it can be a fun outing searching for one in an antique market or souq.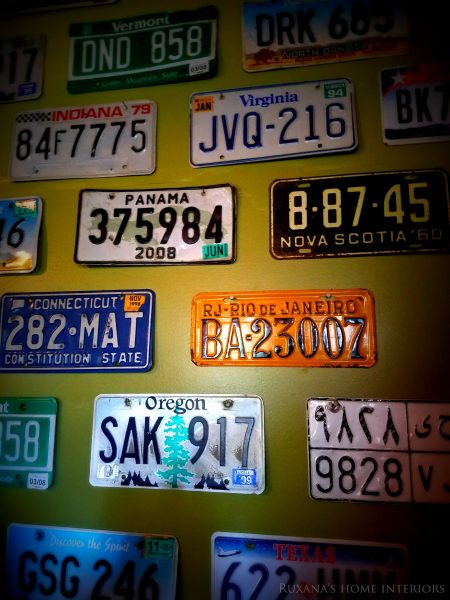 Have a well-designed day,

Via: Sadie + Stella; Ruxana's home Interiors LLC