What a year this month has been, huh? 
Are you tired of all the COVID-19 emails? I get it. My inbox is inundated with updates, offers and letters from CEOs. Most are trite but others are actually informative. 
And this is what brings me to your inbox today: information. Since I act as my clients' advocate, ally and partner, part of my responsibility is setting expectations. I'm an optimist, but also a realist. I will never be dishonest, unclear, or vague. 
Tomorrow marks the end of my second week of 'sheltering in place.' My workday is generally the same, but this is not true for many. Unfortunately, several of the people with whom I work  — vendors, reps, tradespeople, distributors, showrooms — have closed, are short-staffed or simply do not have answers. I first shared this information on March 13, but soooo much has changed in only eighteen days.   
Lead Times & Availability
International factories and fabric mills have been closed for weeks and, in some cases, for months. While Europe is in the midst of a shutdown, factories and mills here in the United States are beginning to follow suit.    
Many international ports closed in January, which created a void in the marketplace. Chinese ports are reopening but many European ports remain closed, and now major ports in the United States have closed. This has impacted my industry because a great deal of our products — tile, fabric, leather, appliances — moves through these ports. 
Memo Samples
Many of my showrooms and/or their distribution centers have closed, and they are not sending samples or swatches. As a design professional, I need to be precise. 'Guessing' at colors and texture is a sure way to fail! 
Receiving and Delivery
Even though some states are operating normally, trucking companies are prioritizing delivery of food and essential supplies. My receiver is closed and home deliveries cannot be scheduled.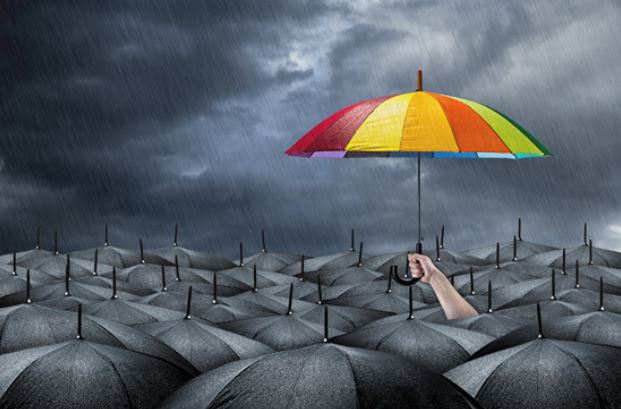 Silver Lining
I take great pride in the vendor list I've curated for my clients. Our vendors must have integrity and a deep understanding of craftsmanship. Two such vendors are American Leather (furniture) and Kravet (fabric).
Two weeks ago American Leather advised that manufacturing would be slower than normal because, in order to practice responsible 'social distancing,' they thinned production staff.
Last week, they stopped furniture fabrication entirely because they recognized that, with their sewing and production capabilities, they had a unique skill set. American Leather is now manufacturing masks and gowns for medical workers on the front lines.
Kravet heeded a similar call and they are now manufacturing face masks in one of their facilities.  
Fortunately, I've always been blessed with wonderful clients. They have been understanding and patient with these delays, uncertainties and reschedulings. When I recently contacted a client to tell her the 'bad news' about her American Leather sofa, her response was: "Super impressed with American Leather and how they're stepping up to do their part." 
Please know that I'm thinking of each and every one of you and sending light and peace your way. 
Have a well-designed day,